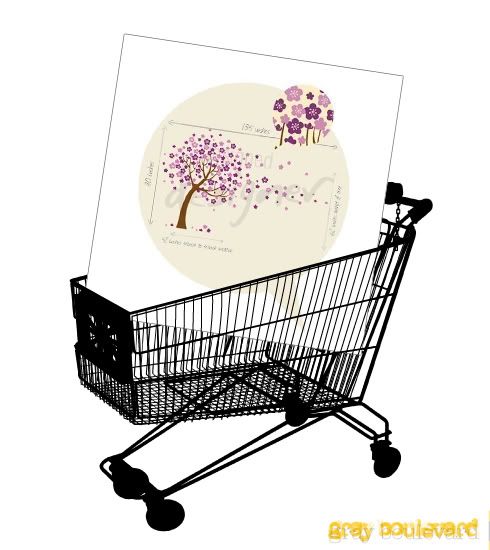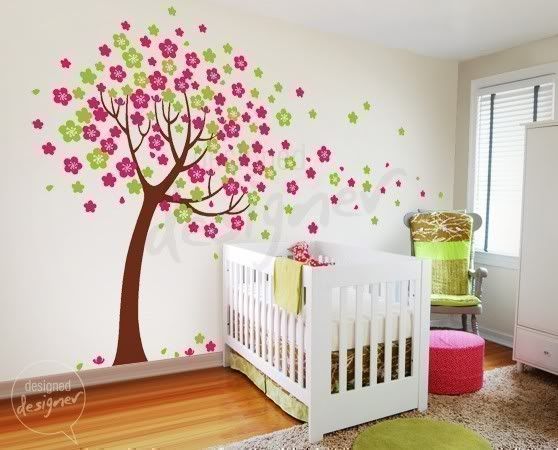 Decals are such a fantastic idea and I can't wait until they are more readily available in everyday stores, but there is so much of an online shopping selection right now, particulary on
Etsy
, that you don't have to wait.
How gorgeous is this blossom tree for a Nursery! Super quick and easy way to turn any room into baby's, and still have the freedom to change your mind, or your decorating scheme the next day. Buy this decal (or something similar, they have a great range!) at
Designed Designer
's Etsy Shop. It comes in a variety of colours and is a nice large size!