Yellow facts : According to SensationalColour.com 75% of the pencils sold in the US were yellow, yellow is psychologically the happiest colour in the spectrum, it encourages communication and stimulates mental processes and memory and also apparently yellow cars have fewer accidents.I have a bit of a yellow craze going on at the moment, to wear it and to live in it is a big yes please! But I have definitely been hoarding quite the collection of lemon splashed interiors that I had to share, hopefully all this bright hue saturation will make your week a little brighter too!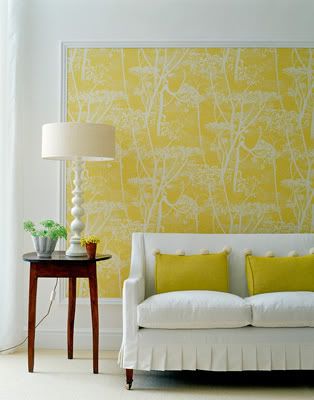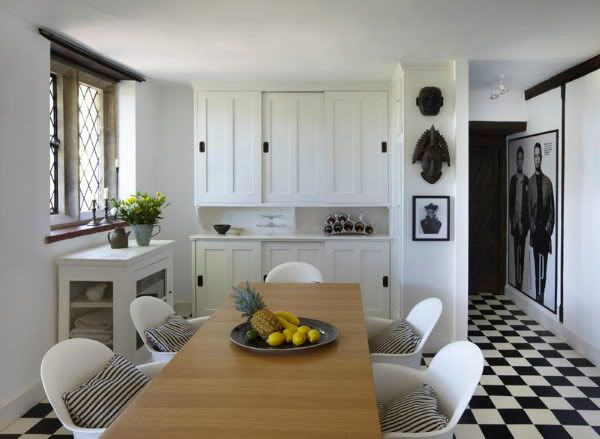 Love the striped pillows and the white chairs with that golden timber table. Image by Ray Main via
DesireToInspire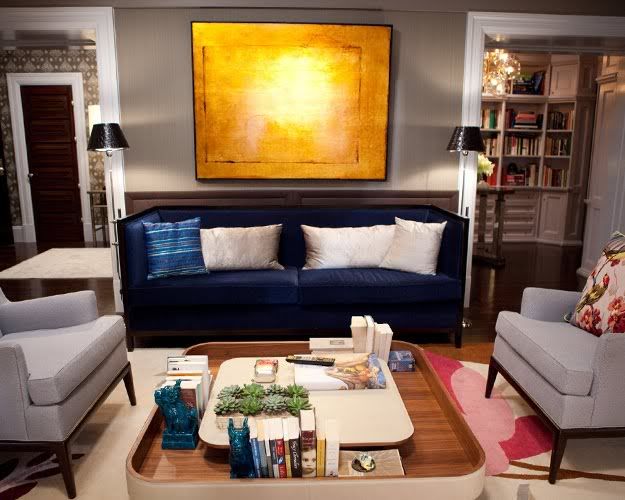 Carrie and Big's apartment in the latest SATC movie via
The Goodie Life
I love this painting!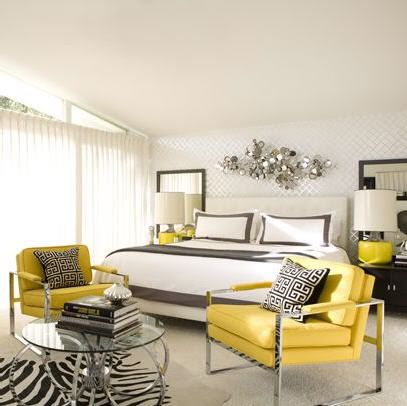 I love the idea of yellow accent chairs and I would like that quilt too please! Via
Blissful Home