If you were at the Oscars on Monday and weren't wearing red, purple or something that sparkles then you were in a very small minority! There were a lot of shoulders on show and plenty of bling. Heres some of my most memorable looks (click pics to enlarge)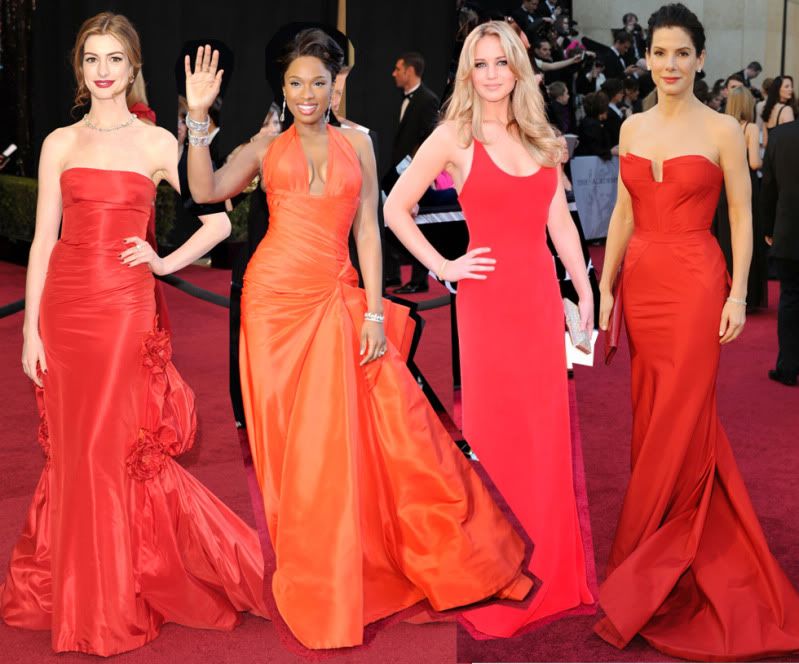 Anne Hathaway's first look of the night was from Valentino, Jennifer Hudson squeezed her lovely lady lumps into Versace, Jennifer Lawrence went custom made with Calvin Klein and (my pick of the berry bunch) Sandra Bullock rocked in Vera Wang.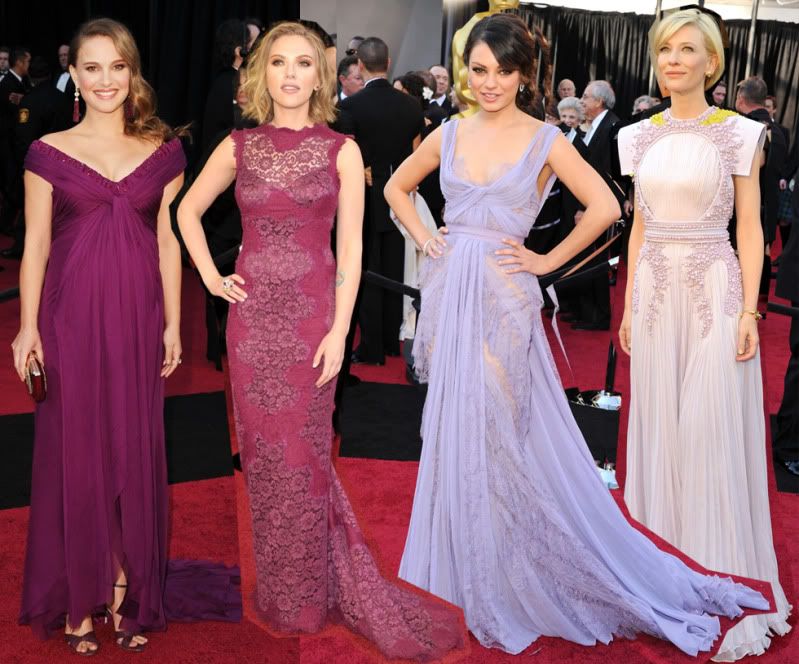 Natalie Portman glowed in Rodarte, Scarlett Johansson embraced the lace trend with Dolce & Gabbana, Mila Kunis (my fave lavender lady) looked amazing in Elie Saab and Cate Blanchett once again stole the show in Givenchy Couture.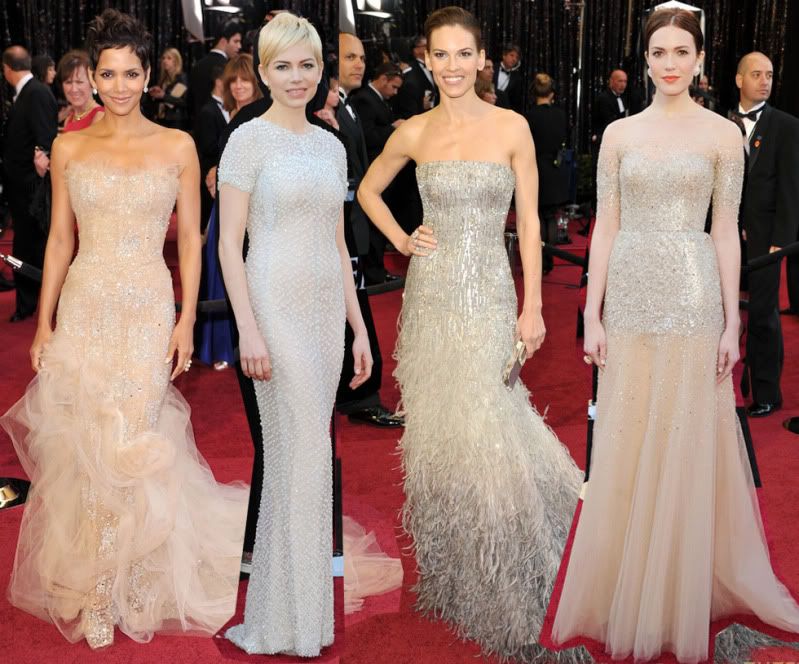 Halle Berry thankfully got a little more ladylike in Marchesa, Michelle Williams stunned in Oscar de la Renta, Hilary Swank sauntered down the carpet in Gucci Premiere and my pick for most sparkly!) Mandy Moore looked beautiful in Monique L'huillier. (honourable mention to Hayley Steinfeld in Marchesa)