My second colour trend -Emerald- falls conveiniantly on the day of green! St Pattys.
Whether this one sprung up as a spinoff from the "green" eco-chic trend, the popularity of Wicked or as a nod to the latest line of celebrities spotted endorsing the hue, its definitely a stand out colour this season. And by stand out I mean; you wear it - you stand out. Its bold and
eye-catching; a colour made to be seen.
Best teamed with, blues, tans and gold jewellery, keep to rich jewel tones and deep shades for a more flattering look. Avoid matching one emerald with another, if you want the head to toe look invest in a dress and accessorise with metallics.
What better day to give this trend a trial run!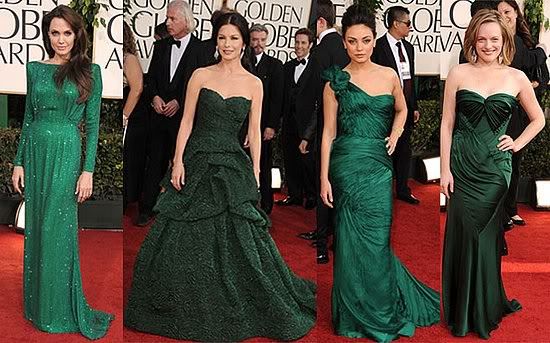 Emerald on the 2011 red carpet via
FabSugar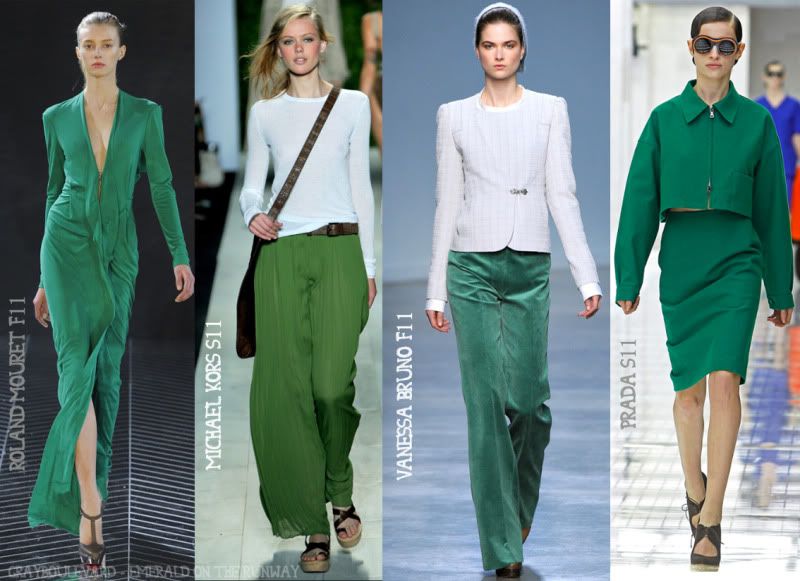 FASHION TRENDS TO HOME HUES
Apparently like blue, time moves faster in green rooms! A calming and restful colour its
why
guests waiting for their 5 minutes of fame wait in a "green room". Its a colour that can signify renewal and nature and in your home you can be a little more flexible with the shades than fashion. Pick the tones that work best with what you already have and dont be afraid to experiment with something a little darker.