I saw this painting in a post on
The Design Files
and immediately fell in love!!
It reminds me of staying up late on school nights to tape my favourite TV Shows (pause/record to chop the ads out)...sigh the good ol' days of VHS; Be kind and rewind.
The artist behind the piece is Brisbanite
Dane Lovett
, definitely one to keep an eye on!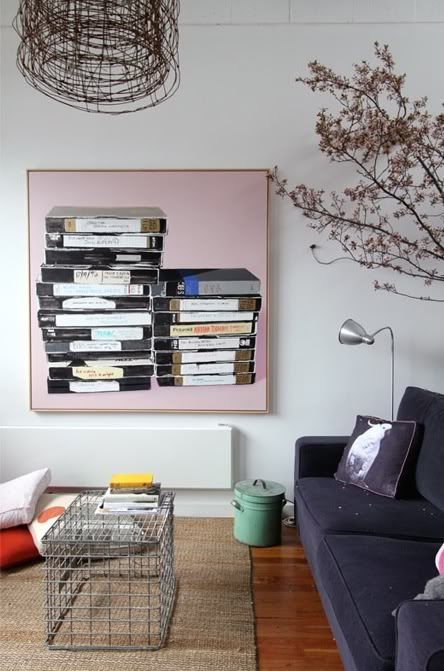 As seen on The Design Files