Well Sydney fashion week is all wrapped up now and the general consensus is pointing towards success. Plenty of fresh new buyers were in town and lots of well known designers chose to show again.
JakAndJil's
Tommy Ton also made the trip down under and took some great street style snaps. Here are a few and you can check out more on
Style.com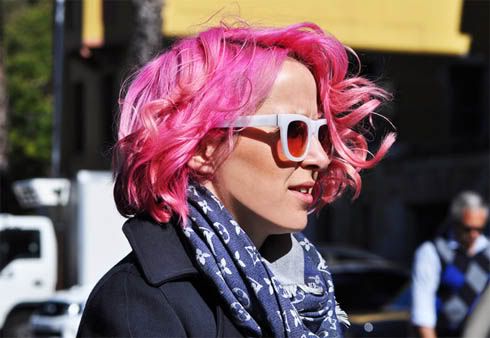 LOVING the pink hair with the blue monogram scarf (correct me if I'm wrong but I believe she is a fashion editor for Vogue so she can pull it off)
LOVING easy model chic. Word on the street is that polka dots are the new stripe, however Im not a fan...unless the are really tiny...so they won't be on my Lust Have Trend List this year
LOVING bright colours and bold patterns, want this pattern in a shift dress please!
LOVING the colour of her hair and her scarf (have one just like it). Denim Shirts: another trend I'm not dying to wear but it works for the right people and I prefer the lighter washes if you are going to attempt it, however her hair and sunnies makes this denim on denim effortlessly cool. But still Maybe don't try this at home without stylist supervision...