A very well known and highly respected American photographer famous amongst other things, for working with/discovering top models. He has some really great work floating around - well worth a google."
Steven Meisel is fashion's pre-eminent image-maker - prolific and innovative - visualizing the trends of every fashion season since the 1980s (was born in New York in 1954.) He studied at the Parsons School of Design. Provocative and avant-gardist, Meisel has shaped important trends in fashion for more than twenty years through major advertising campaigns for Prada, Dolce & Gabbana, Valentino, and Versace, among others. His images brim with references to film, art, and cultural trends"
(EGODESIGN)
Here are some of my fave images at the moment...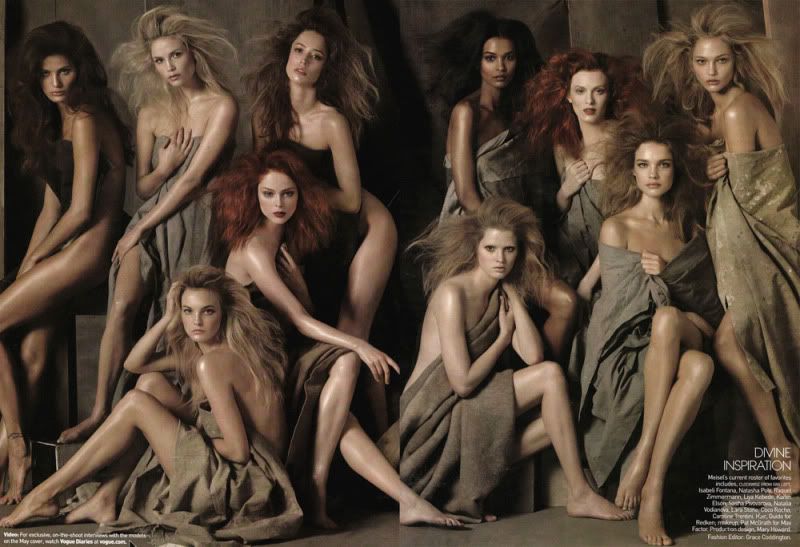 "The Godfather" from the May 09 issue of US Vogue via Style Frizz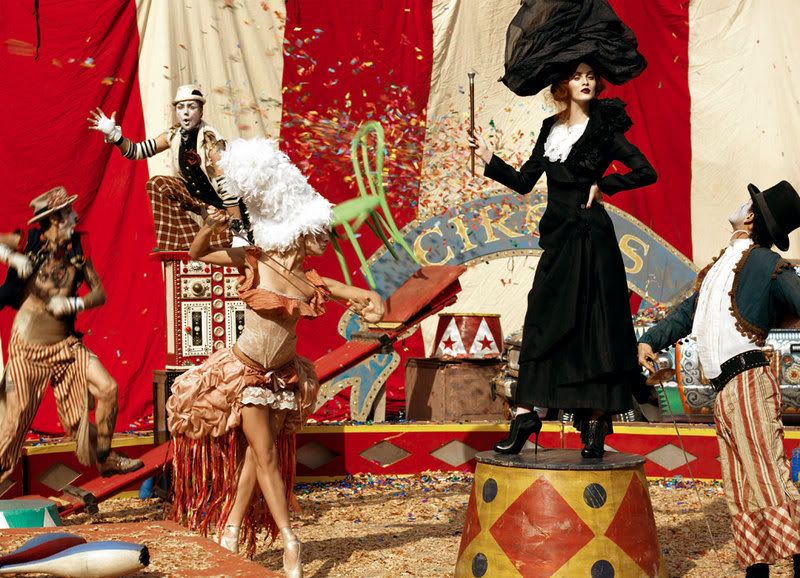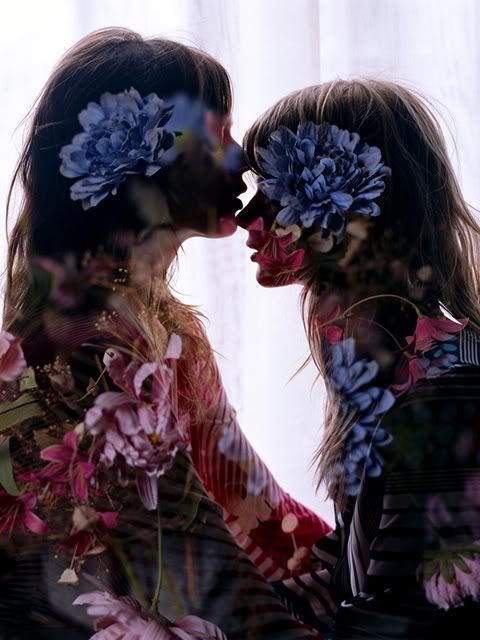 "Print and Pattern"
Models : Daria Werbowy, Elise Crombez, Julia Stegner
via
Trendnista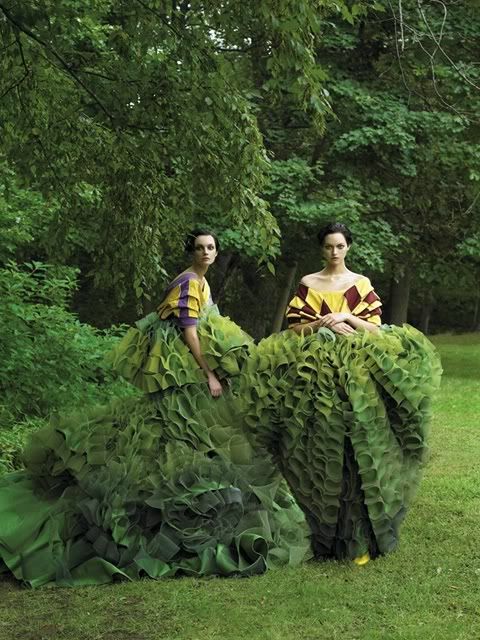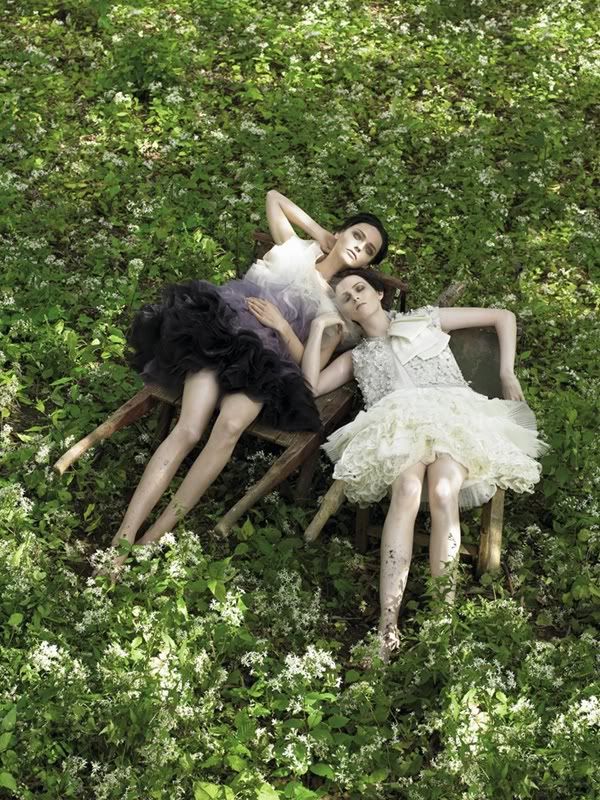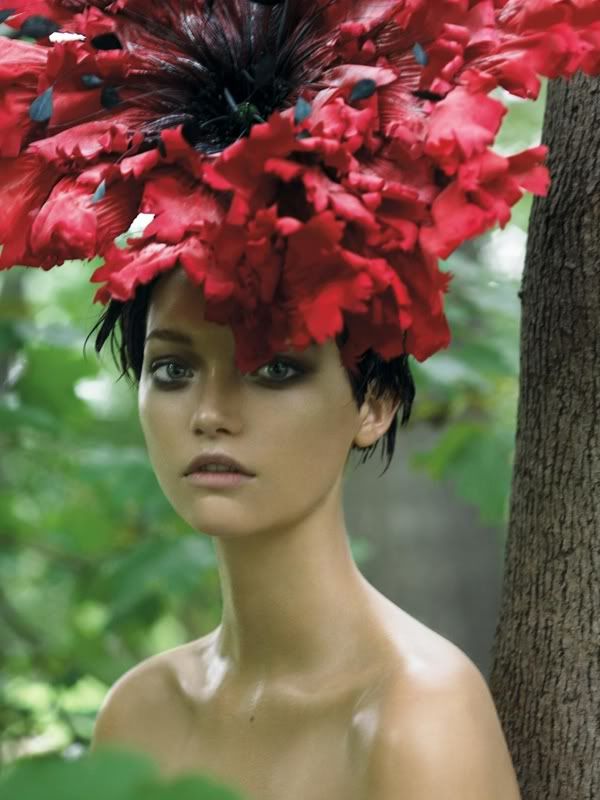 "Garden of Delights"
Models : Caroline Trentini, Gemma Ward, Karen Elson, Sasha Pivovarova via
Trendnista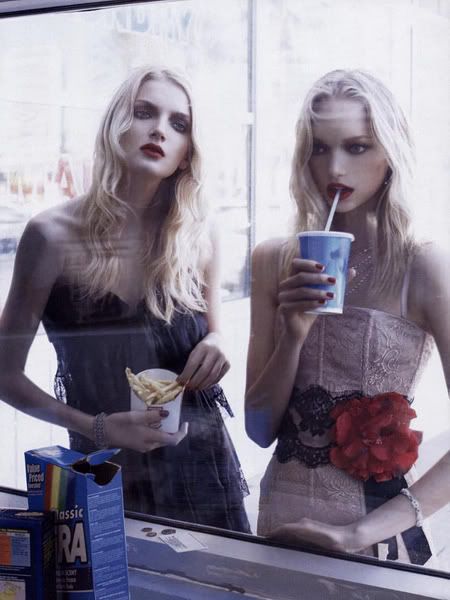 "Glamorama" shoot,
Models: Gemma Ward, Lily Donaldson, Caroline Trentini
via
Calikartel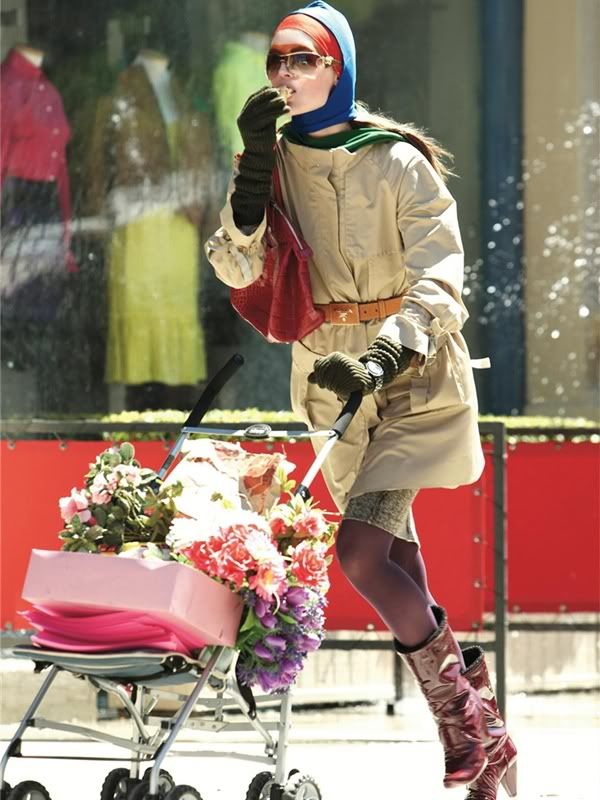 "To Serve and Protect" shoot,
Model : Hilary Rhoda
shoot via
Trendnista