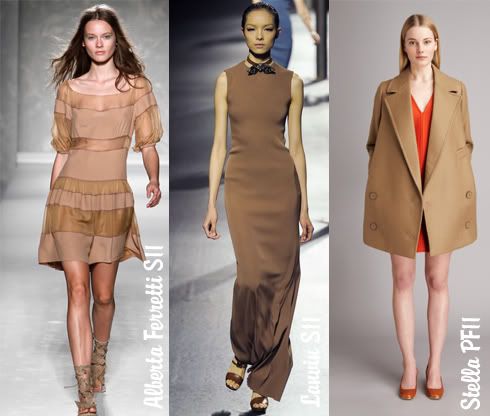 Get ready for an invasion of Camel! (the warm beigey hue, not an invading herd of desert-dwelling mammals - har-de-har) From capes to boots and all the clutches, pants and dresses in between, this season's new black is a trend that has been simmering for a while, and is now expected to boil-over onto our streets in 2011. A great cool-weather Neutral;
Camel means instant sophistication for any outfit. And teamed with warm reds, oranges, animal prints and crisp black & whites; its your go-to for chic.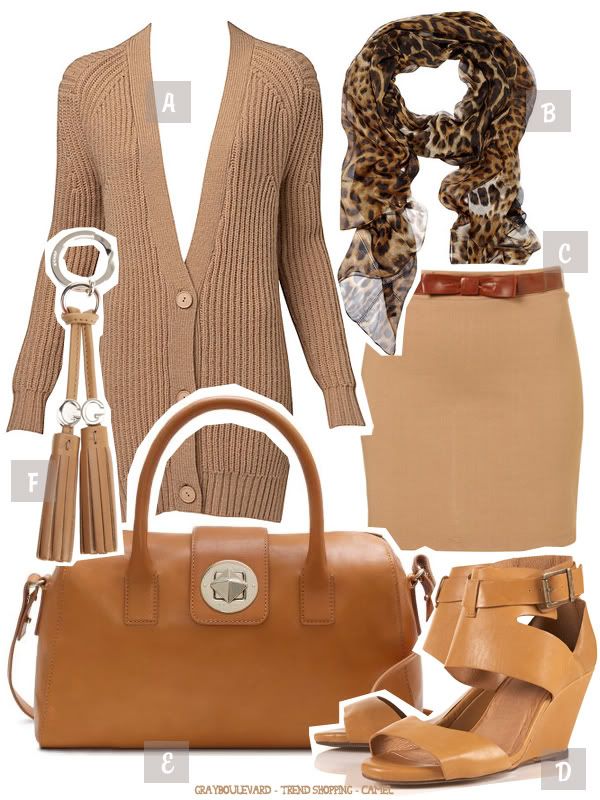 A.
Witchery
Oversized Boyfriend Cardi $129
B.
YSL
- leopard print Scarf $560
C.
Topshop
jersey bow front bodycon skirt £28
D.
Topshop
buckle cuff wedges £60
E.
Kate Spade
Chrystie street Rosaleen $395
F.
Gucci
Logo Keyring EUR 109,00