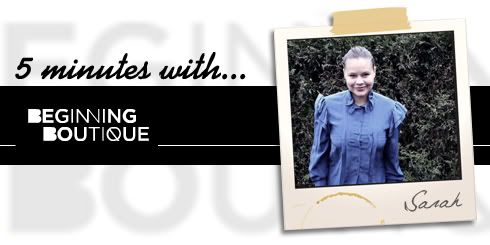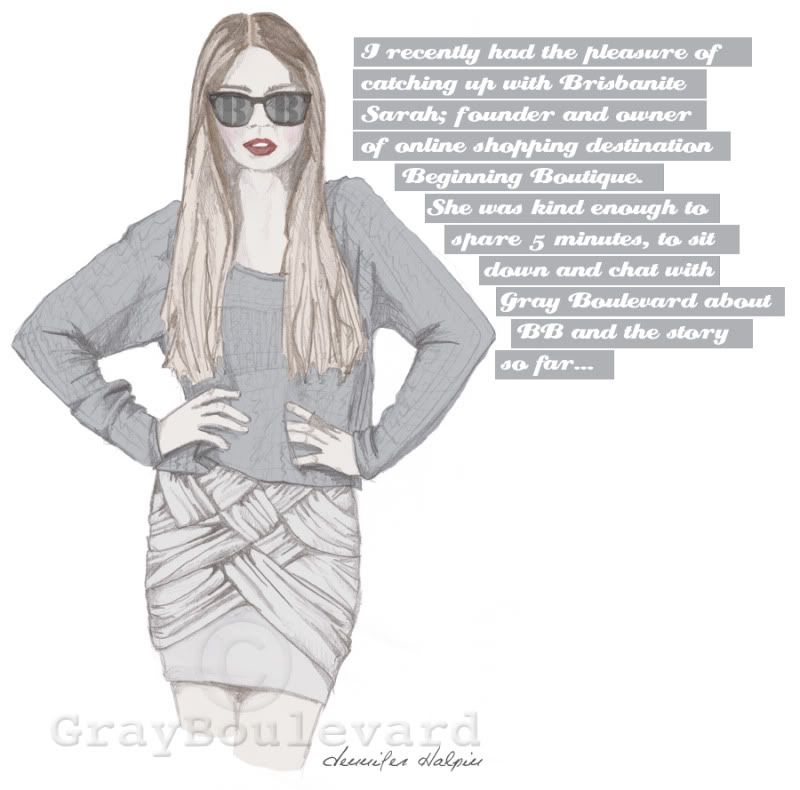 (words and artwork by lil ol' me - click pic to enlarge )
GB- Where did the idea for Beginning Boutique come from?
BB- I have a fond spot for amazing spaces and boutiques and after shopping at Colette in Paris I was sure that there was a definite need for a cool shop like that! This eventually morphed into an online store that took graphic design very seriously and provided clothes as a form of expression that not a whole pay cheque demands!
GB- Things kicked off for you in January 2008, what was the hardest part of getting BB off the ground?
BB- Getting our name out there, no one knows you exist online if you don't tell them!
GB- Biggest lesson learnt from having an online business
BB- Start small and work with what you have + LEARN THE LESSONS! By that I mean don't just do it because you want to - get some head knowledge.
GB- If you were to start all over again what would you do differently?
BB- Im not sure I would want to change anything as I have learnt so much.
GB- Describe an average day for you
BB- Hmm there isn't one, between meeting with designers, PR agents, interns, employees and trying to get some work done there really isn't anything that is continuos except a sweet-as-coffee and (!) chatting to everyone on Facebook
GB- What motivates and inspires you?
BB- I am inspired and motivated by life in general, the way a girl looks in her favourite outfit, Nylon magazine, nasty gal's store, blogs and so much more.
GB- What's the best part about working for yourself?
BB- The best part about working for myself is that I plan my day and get to do it my way.
GB- Worst part
BB- Accounting
GB- Describe Beginning Boutique in a few words
BB- BB is one of Australia's fastest growing online stores with a cool attitude, and I want to get to know you!
GB- Whats next? What does the future hold for BB ( and Sarah)
BB- Whats next… maybe getting a piece of paper showing that I have a bachelor in Business, maybe some euro travels not sure exactly, but whatever it is, it's exciting!
GB- What would you say to someone wanting to start their own business? do have advice for Australia's next generation of women entrepreneurs?
BB- If you want to start your own business GO TO UNI AND STUDY BUSINESS! Then if you still want to do it - go and intern for someone that is doing what you want to do. While you are doing this make sure that you have got it all planned - INCLUDING your plan for if things go wrong. It has to be water tight! Then start small and do it! good luck!
GB- Thanks Sarah! and good luck in 2011
Check out Beginning Boutique's online store and their Facebook page