The skinny Belt is a trend that has been around for a few seasons, but from the looks of the latest Spring runways, it is here to stay and its bringing some colourful friends!
I love this look because it can be professional and classy while still being fun, young and on trend.
Think dainty Dior-style cinched-in silhouettes versus weightlifter wide buckles. It's an accessory that can carry us through the end of this cooler weather (by adding shape to knits and providing a place to tuck your scarf) right into summer; belt your flirty dresses and accentuate the waist in feminine tops or otherwise boring workwear. Im especially loving the thin double belt and pops of bright colour on neutral garments.
And don't be shy about what you belt, this season everything in your wardrobe can be enhanced with a little waist emphasis. Coats, knits, tshirts, blouses, dresses, shorts and vests get cinched- in!
Don't forget to experiment with colour and layering, this is a great trend for completing an outfit or tying one together.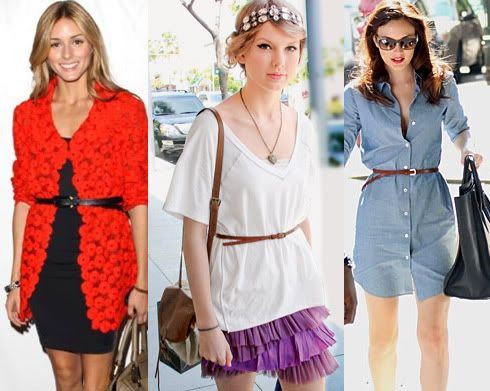 TREND SHOPPING