TREND ITEM : THE MILITARY JACKET
At the end of summer I love shopping around for a new jacket in anticipation of a cold Winter (even though Brisbane weather always does it's best to stall me). This year I've got my eye out for a military coat à la Balmain's Fall 2009 runway. Fingers crossed March 1 will bring with it some chilly days...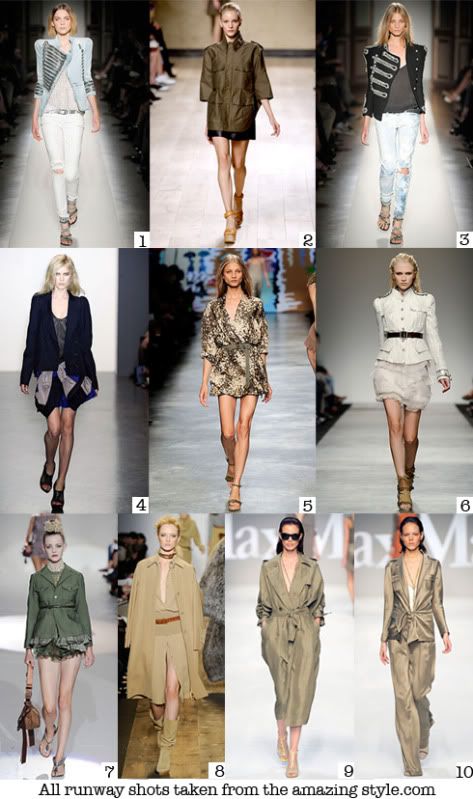 If you can't invest in a 5 figure designer jacket just at the moment, don't fret! There are so many great ways to work the 'Military' look this season that won't break the budget. All it takes is some clever shopping and accessorising! So don't be a brand snob and take a look at these finds below (and trust me there is plenty more out there).