I take a lot of photos...a lot... (we are talking tens of thousands on my hard drive!) and I'm always looking for new ways to display them. In the age of the digital sometimes we can forget the simple joy of a tangible hard copy image; that anticipation when you head to the photo store to collect your prints, its always exciting to see your photography work on paper.
I love leaning big frames up against walls, pinning prints to notice-boards or slipping them in the sides of my dressing table mirror, but I get bored easily and always like to change things up. Check out these great ideas I found, that work not only for photos, but invitations, bills, artwork and greeting cards...very inspiring, better get out there and take some new photos to put up!
From Martha Stewart, learn how to make it
here
.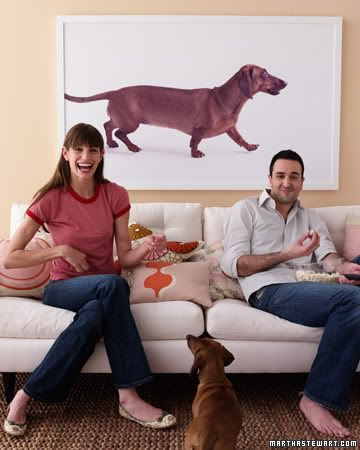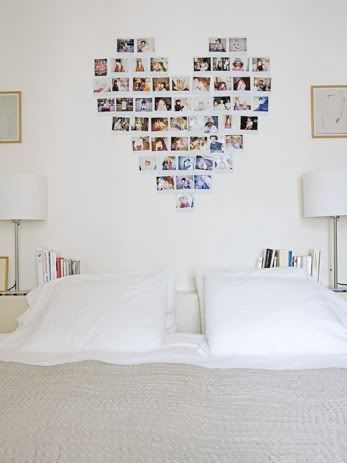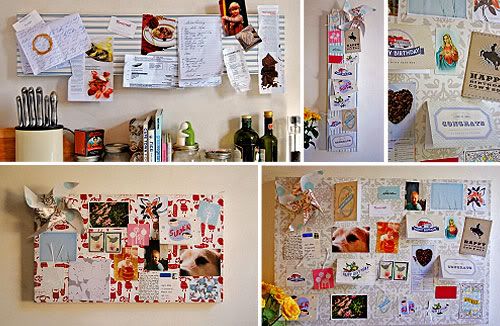 Designer Stationary brand
Flowermill
have come up with this great idea called the
Sticky Board
. Its comes in some funky designs, and you only have to wipe it over every few years to maintain the stick! Perfect for in the kitchen to keep all the important stuff stuck in one place
.